Serving Greater Newark, NJ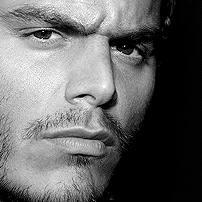 Steve Bassett
Founder
We've been where you are. We know you need a security contractor who you can trust.
Our founder, Steve Bassett, has spent many years working in the security marketplace, both as an end user and as an integrator. He has seen the good, the bad and the ugly and has decided to take his vast experience and provide it to the public. As Essex Security Integration we have a simple philosophy, provide the RIGHT solution for the RIGHT price!
About Essex Security Integrations
Why Choose Us? - We provide the Best home alarm systems
Protecting your home is a basic human instinct - you've worked hard for what you have. Why would you jeopardize that? At Essex Security Integrations, we're dedicated to providing you true security and peace of mind. When you know you're safe and secure, you can rest easily.
With over 30 years in the security business, you can trust us to protect your home, family, and business. We set ourselves apart with unwavering integrity and a strict code of ethics.
High quality, great integrity, HIRE!!!!
Mr. Bassett is a man of high integrity. He is meticulous in his workmanship. Prices are very reasonable and he does not bind you for years in a contract for monitoring that will in the end cost more than the security system is worth. I was more than pleased with the home security system he put in my home and I have had 3 of them; and for the first time I feel like I am safe with both a system and a company!!! He took the time to make sure places in my home were secure when other companies did not. He took his time in explaining everything about the system as well as how it worked. He is very knowledgeable in his field and I highly recommend him!!!!
Message Sent. Thank you for contacting us. We will be in touch with you shortly.
Send A New Message
Contact
Essex Security Integrations
Hours
9:00am - 5:00pm, Every Day