Serving Greater Newark, NJ
Security Video Company in Bloomfield, NJ serving all of Essex County
More than just providing surveillance, security cameras can help protect your home or business against vandalism, theft, and other crimes. Moreover, surveillance cameras may work to improve employee productivity and reduce fraudulent liability claims in business situations. At Essex Security Integrations, we provide our clients in Bloomfield, NJ with complete residential and commercial surveillance solutions.
At Your Service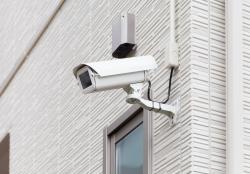 With an extensive selection of quality camera equipment, we offer state-of-the-art video surveillance systems for just about any security need you may have. And all of our products are backed up by full tech support, so you won't be left to troubleshoot issues on your own. We're committed to providing our clients with uncompromised security solutions, and we want to do the same for you. So whether you're looking for a simple nanny cam or a more complex setup for your Bloomfield, NJ business, you can count on Essex Security Integrations for professional, affordable, and honest service.
Call us today for more information or to discuss your security needs.
High quality, great integrity, HIRE!!!!
Mr. Bassett is a man of high integrity. He is meticulous in his workmanship. Prices are very reasonable and he does not bind you for years in a contract for monitoring that will in the end cost more than the security system is worth. I was more than pleased with the home security system he put in my home and I have had 3 of them; and for the first time I feel like I am safe with both a system and a company!!! He took the time to make sure places in my home were secure when other companies did not. He took his time in explaining everything about the system as well as how it worked. He is very knowledgeable in his field and I highly recommend him!!!!
Message Sent. Thank you for contacting us. We will be in touch with you shortly.
Send A New Message
Contact
Essex Security Integrations
Hours
9:00am - 5:00pm, Every Day